December 13, 2021 | From: Jiangsu Kinlift Equipment.,Ltd. | Number of visits :7
About Pallet stackers :
What are Pallet stackers used for?
Pallet pusher is the most common type of equipment in life, which can bring better functions, and then that kind of equipment is the core equipment of automated warehouse, which can be operated by manual operation, semi-automatic operation or fully automatic operation. Effectively realize the handling of all goods. You can walk horizontally on the machine shelf, and it can bring a better experience in terms of loading or motor system control composition. What are Pallet stackers used for?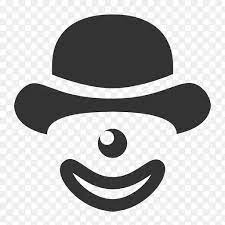 1. The core of automated warehouse
In the process of actual processing and use of product equipment, as the core equipment of automated warehouses, more people have paid attention to it. All automatic cargo handling can be realized by manual or semi-automatic operation, and the products are in progress. In the actual operation process, all of them walk horizontally through the machine frame. In this case, the electrical system can be controlled.
2. Transport efficiently
According to the current logistics diagram, choose the type of transportation that is most suitable for you. When carrying out time transportation, it covers a variety of different transportation machinery, belt conveyors or lifting mobile machines, and also according to the instantaneous flow of the warehouse. To reasonably determine the rate of fire of the original system.
3. Use as auxiliary equipment
Pallet stackers can be used as auxiliary transportation equipment when in use, and can be used according to the warehouse process or the special needs of users, and some auxiliary equipment can be appropriately added.
What are Pallet stackers used for? In the process of actual use, you can take a look at some of the above uses. The entire product equipment occupies an important role in the automated three-dimensional warehouse.
Where can I buy Pallet stackers ?
China Kinlift Forklifts is a professional counterbalance pallet stacker, Electric forklift manufacturers. Welcome customers and friends to contact us to discuss cooperation business, thank you.
For more product information about YouTube of Pallet stackers or product information, you can click on the relevant link below.
Electric Counterbalanced 4-wheeler Forklift Series - KLA-I
Pedestrian Counterbalanced Electric Forklifts - KLA-A
Electric counterbalance forklift