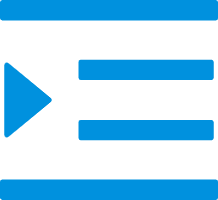 Electric Reach Forklift Series - KLR
Fully Electric Counterbalanced Forklift Series KLA
Tow Tractor Series - KLB
Electric Pallet Stacker Series - KLD
Electric Pallet Truck Series - KLT
Electric Counterbalanced 4-wheeler Forklift Series - KLA-I
Nonstandard Forklifts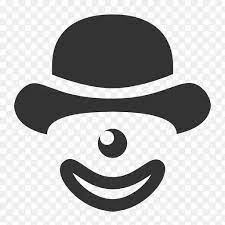 Product Categories
Electric Pallet Stacker Series - KLD
Automatic Pallet Jack
Usable for single-faced Pallet only
Inquiry now
Automatic Pallet Jack

Lift Height(mm)

Load Center at 600 mm

KLD16DA/K/E/G

KLD20DS/DD/EA


1600

1600

2000

2000

1600

2000

2500

1600

2000

3000

1200

1600

3500

800

1200

02

Brief Introduction of Product

What is Pedestrian Electric Stacker Usable for single-faced Pallet only? Pedestrian Electric Stacker Usable for single-faced Pallet only refers to various wheeled handling vehicles for loading and unloading, stacking, stacking and short-distance transportation of pallet goods. Stacker is also called stacker, pallet stacker, and ISO/TC110 is called industrial vehicle.

◎ Mechanical steering control system, operated by an operating handle.

◎ Equipped with horizontal drive, the drive wheels are able-dismantled and easy to be replaced.

◎ National standard 1244 leaf chain replaces traditional chain, which makes the lifting operation safer and stabler.

◎ Straddle legs are made of solid band iron, which improves the bearing capacity.

◎ Configured with Kinlift dedicated main controller, ALBRIGHT contactor and water-proof AMP connector assembly of electric power supply.

◎ Designed by multi-functional braking system that includes electromagnetic outage braking, regenerative braking, countercurrent braking plus anti-skid braking on the ramp, and so on.

◎ Sleeve adjustable forks are more flexible and convenient to use.

◎ Cut off power supply automatically at the top lifting height.

The stacker can implement upright travel with turtle speed

03

Optional Configuration

◎ Special model for refrigerated storage

◎ Fixed forks

◎ Wider straddle legs customized

◎ Li-ion battery

04

Standard Configuration

05

Optional Configuration

Application Fields Of Automatic Pallet Jack

Automatic pallet jacks are a valuable asset to many industries. They offer the convenience of manual pallet jacks while providing an automated, efficient solution for loading and unloading goods. Automatically operated pallet jacks can be found in factories, warehouses, distribution centers, and more.

The application fields of automatic pallet jacks are vast, making them a key component of any production process. With their user-friendly design and efficient operation, they can improve throughput time and overall productivity. Automatic pallet jacks can be used for applications such as:

- Loading & Unloading Trucks: Automated pallet jacks are often used in truck loading bays to quickly move products from the truck onto shelving or into other storage areas.

- Distribution Centers: Automatic pallet jacks provide an efficient solution for moving large quantities of product from one area of the distribution center to another in a timely manner.

- Warehouses: Automatic pallet jacks are perfect for stocking shelves in warehouses as they can easily move heavy boxes without having to lift them manually by hand.

Maintenance of Automatic Pallet Jack

Automatic pallet jacks are a great way to reduce labor costs and improve efficiency in your warehouse or other industrial setting. But like any piece of machinery, they require regular maintenance to ensure that they're running safely and at peak performance.

Here are a few tips for keeping your automatic pallet jacks operating smoothly:

- Regularly check the batteries and charging system to ensure that it's properly charged and functioning correctly.

- Check the wheels for wear and tear, ensuring that they're still able to roll freely without any obstructions.

- Inspect the hydraulic system for leaks or any other signs of damage, such as worn seals or hoses.

- Make sure all safety features, such as overload sensors and speed limiters, are working correctly.

- Clean the pallet jack regularly to prevent dust build up or corrosion from affecting its performance.

- Have a mechanic inspect your equipment every 6 months to make sure everything is running properly.

By taking these steps, you can keep your automatic pallet jacks in top condition and avoid costly repairs in the future!

Kinlift Electric Pallet Stacker

Kinlift pallet trucks is a professional supplier of Pedestrian Electric Stacker Usable for single-faced Pallet only, with good quality and low price. We sincerely recruit domestic and foreign agents. Pedestrian Electric Stacker Usable for single-faced Pallet only products are exported to dozens of foreign countries and regions. Welcome to contact us for cooperation.

For more information on Battery-powered Stacker Workable for both single-faced and double-faced pallet - KLD30, click here.

For more information on Fully Electric Stackers Applicable for single-faced pallet only - KLD-N, click here.

For more information on Electric Pallet Stackers with rider Platform - KLD-EA/EC, click here.

For more information on Battery-powered Stackers - KLD15EG, click here.