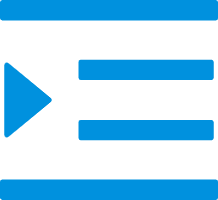 Electric Reach Forklift Series - KLR
Fully Electric Counterbalanced Forklift Series KLA
Tow Tractor Series - KLB
Electric Pallet Stacker Series - KLD
Electric Pallet Truck Series - KLT
Electric Counterbalanced 4-wheeler Forklift Series - KLA-I
Nonstandard Forklifts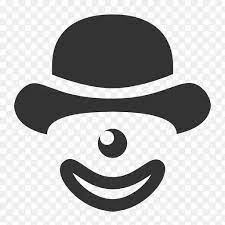 Product Categories
Fully Electric Counterbalanced Forklift Series KLA
Forklift Solid Tires
Applicable for single-faced and double-faced pallet
Inquiry now
Forklift Solid Tires

Lift Height(mm)

Load Center at 500 mm

Load Center at 600 mm


KLA08D

KLA10D

KLA08D

KLA10D

1600

800

1000

700

800

2000

800

1000

700

800

2500

800

1000

700

800

3000

800

800

500

600

02

Brief Introduction of Product

What is counterbalanced Electric Forklifts 3-wheeler? Counterbalanced Electric Forklifts 3-wheeler to small vehicles with power transmission and power lifting devices that can load and unload, carry and stack pallets and palletized goods. It belongs to battery-type stacking vehicles. Pallet stackers are suitable for operations in narrow aisles and limited spaces, and are ideal tools for the warehousing and logistics industry.

◎ No straddle legs with counterweight, single-face and double-face pallets are both applicable.

◎ Short-wheelbase for stacking across narrow aisle suit operating on some building floors.

◎ Tilting performance of mast

◎ Operated by a steering wheel

◎ EPS turning system enables the operator steer the 3-wheeler with less force, increasing the sensitivity, improving the characteristics of steering reversal. So the travel speed slows down automatically as travelling on the curve to make the driving easier and safer.

◎ Vertical drive of AC motor is no need carbon brush, having a better start function and regenerating braking function on the ramp, effectively increasing the work efficiency and service duration of electric motor plus more energy-saving.

◎ With humanized operating platform, data cable can plug into the USB port matched.

◎ Lifting by double chains and two oil cylinders, which enables the view of operator better.

◎ The bigger front wheels improve the passage capacity.

◎ The vehicle is configured with main controller of ZAPI, contactor of ALBRIGHT, water-proof connector assembly of electric power supply of AMP.

◎ Side-pulling design of battery replacement that enables the forklift keep working continuously.

◎ Side-pulling battery design is better for replacement and maintenance.

◎ Adjustable safety seat enables the driver safer and more comfortable.

◎ Integrated control system of high-frequency MOS tube.

◎ LED work lamp, LED width lamp, LED rear lamp

◎ Cut off power supply automatically at the top height.

03

Optional Configuration

◎ Special model of refrigerated storage

◎ Warning flash lamp

◎ Imported battery

◎ Side-shifter of fork carriage or forks

◎ Li-ion battery

04

Standard Configuration

05

Optional Configuration

China Electric forklift manufacturer

Kinlift pallet trucks is a professional counterbalance pallet stacker, Electric forklift manufacturers, the products are exported to dozens of countries and regions, please contact us to book related forklifts.

Kinlift pallet trucks is a professional supplier of Counterbalanced Electric Forklifts 3-wheeler. The quality of Counterbalanced Electric Forklifts 3-wheeler has been certified by the country and the price is low. Welcome new and old customers to call and book in bulk.

For more information on Counterbalanced Electric Forklifts with Rider Platform - KLA-H, click here.

For more information on Short-wheelbase Counterbalanced Electric Forklifts - KLA-E, click here.

For more information on High-lifting Order Pickers - KLA-C, click here.

For more information on Pedestrian Counterbalanced Electric Forklifts - KLA-A, click here.

Why usually buy Forklift Solid Tires

Solid tires are an integral component of any forklift, as they are responsible for providing stability and enabling the safe operation of the machine. Solid tires are designed to offer superior performance over traditional pneumatic tires, and they provide a number of benefits that make them well worth the investment. Here are some key reasons why you should consider investing in high-quality solid tires for your forklift:

1. Increased Durability: Solid tires have a longer lifespan than their pneumatic counterparts, which means you won't have to replace them as often. This is because they don't contain any air and therefore can't puncture like a pneumatic tire can.

2. Increased Performance: Solid tires offer better traction on slippery surfaces, which makes them ideal for working in hazardous environments or on wet surfaces. They also provide better maneuverability due to their stiffer construction, making it easier to get around tight corners with greater control and speed.

3. Improved Safety: With solid tires, there is no risk of deflation or blowouts which can cause accidents or damage equipment and property if not addressed quickly enough.

Solid tires are becoming increasingly popular for forklifts and other industrial equipment. They provide a number of benefits over pneumatic tires, including greater stability and improved safety. Solid tires also offer longer wear life and greater resistance to punctures, which can reduce downtime and save money over the long run. Here are a few more reasons why you should consider buying forklift solid tires:

1. Improved Traction: Solid tires provide better traction than pneumatic tires because they don't slip as easily on wet or slippery surfaces. This can help prevent accidents, as well as improve productivity by allowing the forklift to move faster without slipping.

2. Lower Maintenance Costs: Solid tires require much less maintenance than pneumatic ones, which have to be regularly inflated and inspected for damage or wear. With solid tires, you won't have to worry about checking air pressure or replacing tubes, saving time and money in the long run.

What are Forklift Solid Tires Made of

Forklift solid tires are typically made of a combination of rubber and other materials. The rubber is usually a blend of natural and synthetic rubbers, depending on the type of tire. Natural rubber is usually used for industrial tires, while synthetic rubber is better suited for light-duty tires. Additionally, the interior core material can be made from various materials such as nylon, polyester or steel carcass cord.

The composition of forklift solid tires varies depending on the application and usage. They are designed to withstand extreme conditions such as high temperature, pressure and abrasive surfaces. The material chosen must provide the highest level of durability to ensure that the tire won't blow out unexpectedly or suffer premature wear due to its application.

Solid tires are also designed with special tread patterns to provide superior traction on rough terrain and in wet or slippery conditions. Special compounds are used to increase shock absorption and reduce vibration when operating in uneven surfaces, which helps extend the life of your forklift's suspension system as well as reduce operator fatigue.

Forklift solid tires are made of a high-quality rubber compound designed to withstand the heavy loads and extreme working conditions that forklifts operate in. The most common type of forklift tire is the polyurethane solid tire, which offers superior wear resistance and stability on uneven surfaces. Other types of tires include pneumatic, semi-pneumatic, and foam filled. No matter what type of forklift you use, it's important to make sure your tires are in good condition to ensure the safety of your workers and the efficiency of your operations.

Forklift solid tires are designed to provide maximum traction on rough terrain while protecting the rim from damage or punctures. They also help protect against flats due to their lack of air pressure. Solid tires are much more durable than pneumatic or semi-pneumatic tires, providing longer service life and less maintenance costs. Finally, they offer superior grip on slippery surfaces, making them ideal for outdoor use in wet weather conditions.