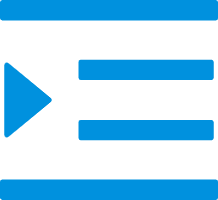 What is Nonstandard Forklifts
Forklifts come in many shapes and sizes, but they all have one common goal: to move materials from one place to another. Though they may look different, they all operate in basically the same way. A forklift consists of three parts: the mast, the carriage, and the forks. The mast is the vertical portion of the lift that holds the carriage and forks in place. The carriage is the horizontal portion of the lift that carries the load.
Forklifts come in all shapes and sizes, but the ones you typically see in warehouses and on construction sites are called standard forklifts. These machines are designed for lifting heavy loads and moving them around rough terrain. But there are also nonstandard forklifts, which are designed for specific tasks or environments. For example, there are models that can be used in cold storage facilities or ones that can be driven on rails.
Nonstandard forklifts are a type of forklift that is not typically used in warehouses or other industrial settings. They are often used in construction sites or other settings where there is not a lot of space. Nonstandard forklifts are usually smaller than standard forklifts, and they often have different features. For example, some nonstandard forklifts have forks that can be extended, while others have special attachments that allow them to pick up heavy objects.
Advantages of Nonstandard Forklifts
Nonstandard forklifts are designed to move heavy loads in difficult-to-reach places.
Nonstandard forklifts are perfect for construction sites, factories, and warehouses that have narrow aisles or tight spaces.
Nonstandard forklifts can move loads of up to 4,000 pounds, making them ideal for heavy-duty applications.
Nonstandard forklifts are also available in a variety of sizes and configurations to meet the specific needs of your facility.
Nonstandard forklifts are built to last, with rugged construction and durable components that can withstand years of heavy use.
China Nonstandard Forklifts manufacturers, suppliers, factory - wholesale Electric Reach Forklift
Kinlift Forklifts trucks is a professional Nonstandard Forklifts manufacturers, The product range of kinlift is as below: Electric Pallet Trucks, Fully Electric Stackers, Semi-electric Stackers, Electric Reach Forklifts, Electric Counterbalanced Forklifts, Electric Tow Tractors, Order Pickers, as well as some other customized products in terms of the customers' requirements. Welcome to know more news about King-lift pallet trucks.
Kinlift Forklifts trucks is an equipment manufacturer specializing in electric warehousing forklift and committed to research & development, production, sales of light & compact warehousing transport vehicles, offers the customers the optimal solutions of the special material handling, transport, stacking.
Wholesale Nonstandard Forklifts, choose Kinlift Forklifts trucks, a professional Nonstandard Forklifts manufacturer, sincerely recruit agents from all over the world, welcome new and old customers to contact us.
Hot Tags: China, Nonstandard Forklifts, manufacturers, suppliers, Factory, OEM, in China, wholesale