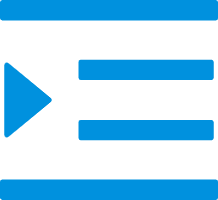 Electric Pallet Stacker
The electric pallet stacker is suitable for operations in narrow aisles and limited spaces. It is an ideal tool for loading and unloading and stacking palletized goods in high-bay warehouses, supermarkets, and workshops. This machine adopts computer program control, stepless speed change, high-quality C-shaped steel refined wide field of view mast, the maximum lifting height of 0.5T load can reach 5.2 meters, the maximum lifting height of 1T load is 4.5 meters, and the maximum lifting height of 2T load is 3 meters. ,The battery can be loaded and unloaded from three directions, and can be equipped with a random pedal for the operator. The all-electric stacker has simple structure, flexible control and good micro-movement.
China Electric Pallet Stacker manufacturers, suppliers, factory - wholesale Electric Pallet Stacker
Electric pallet stackers can be widely used in petroleum, chemical, pharmaceutical, textile, military, paint, pigment, coal and other industries, as well as ports, railways, freight yards, warehouses and other places containing explosive mixtures for loading, unloading, stacking and transportation Operation. With the operation of electric pallet stackers, it can greatly improve work efficiency, reduce labor intensity of workers, and win market competition opportunities for enterprises.
Electric pallet stackers are mainly used in storage and short-distance transportation of pallets and goods on shelves in warehouses and yards. The sturdy forklift special mast (three-stage mast), imported electric control and hydraulic units, low mouth noise, No pollution, low failure rate, international classic style, can be designed according to customer requirements.