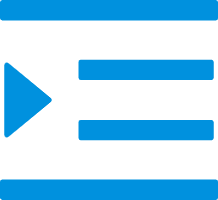 Electric Reach Forklift Series - KLR
Fully Electric Counterbalanced Forklift Series KLA
Tow Tractor Series - KLB
Electric Pallet Stacker Series - KLD
Electric Pallet Truck Series - KLT
Electric Counterbalanced 4-wheeler Forklift Series - KLA-I
Nonstandard Forklifts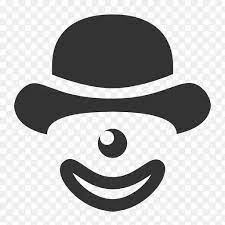 Product Categories
Fully Electric Counterbalanced Forklift Series KLA
High-lifting Order Pickers - KLA-C
Applicable to single-faced and double-faced pallet
Inquiry now
China Electric forklift wholesale - Kinlift Electric forklift

Lift Height(mm)

Load Center at 500 mm


KLA10C

KLA15C

1600

1000

1500

2000

1000

1500

2500

1000

1500

3000

900

1400

3500

800

1100

4000

550

900

4500

400

750

5000

250

600

5500

200

450

6000

100

300

02

Brief Introduction of Product:

China Electric forklift wholesale

What is High-lifting Order Pickers? High-lifting Order Pickers refer to small vehicles with power transmission and power lifting devices that can load and unload, carry and stack pallets and palletized goods. It belongs to battery-type stacking vehicles. Pallet stackers are suitable for operations in narrow aisles and limited spaces, and are ideal tools for the warehousing and logistics industry.

◎ No straddle legs with counterweight, single-faced and double-faced pallets are both applicable.

◎ Used for sorting out some goods at high-lifting position with small turning radius.

◎ EPS steering system enables the operator steer the vehicle with less force, increasing the sensitivity, improving the characteristics of steering reversal, so the travel speed slows down automatically as travelling on the curve to make the driving easier and safer.

What is Pedestrian Li-ion Pallet Stackers?Forklifts are industrial handling vehicles, which refer to various wheeled handling vehicles for loading and unloading, stacking and short-distance transportation of palletized goods. The International Organization for Standardization ISO/TC110 is called an industrial vehicle. It is often used for the transportation of large objects in storage, and is usually driven by fuel engines or batteries.

◎ With vertical drive of AC motor, and no need carbon brush, the vehicle has a better start function and regenerating braking function on the ramp, effectively increasing the work efficiency and service duration of electric motor, plus more energy-saving.

◎ Main controller of ZAPI, contactor of ALBRIGHT, water-proof connector assembly of power supply of AMP.

◎ With LED cold light is economical and energy-saving, plus wide-angle rear-view.

◎ Superior passage-ability is achieved via peculiar shock-absorption of drive.

◎ Integrated control system of high-frequency MOS tube.

◎ Adopt the collective mechanism handle lever & handle bar, the operator, who is on the operating platform, operates the vehicle to travel and lift.

Kinlift Electric forklift

Kinlift pallet trucks is a professional counterbalance pallet stacker, Electric forklift manufacturers, the products are exported to dozens of countries and regions, please contact us to book related forklifts.

Kinlift pallet trucks is a professional supplier of High-lifting Order Pickers. The quality of High-lifting Order Pickers has been certified by the country and the price is low. Welcome new and old customers to call and book in bulk.

Wholesale High-lifting Order Pickers, choose Kinlift pallet trucks, Products have been exported to more than 30 countries and regions all over the world. Service tenet:The company will adhere to "Take the good faith as the premise, quality and service as the center, achieve the win-win goal with the cooperator" more attentively to provide customers around the world with products in superior quality and services.

For more information on Pedestrian Counterbalanced Electric Forklifts - KLA-A, click here.

For more information on Fully electric Counterbalanced Stackers, click here.

For more information on Counterbalanced Electric Forklifts, click here.

For more information on China Counterbalanced Electric Forklifts 3-wheeler, click here.